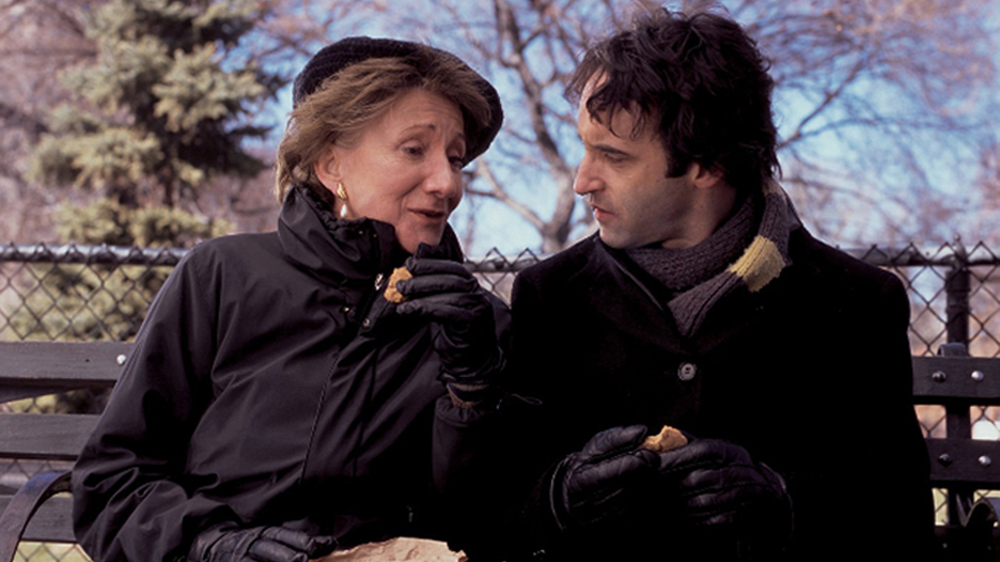 Matt Shapiro is dead, one more victim of AIDS in New York City. But someone in his circle of friends called 911 when Matty died, and assistant district attorney Nick DeVivo has some questions. But there's a strange hesitancy about Matt's family and friends when interviewed about his death, and Nick grows suspicious. Did Matt Shapiro die of AIDS? Did he kill himself? Did someone help him? Was he the only victim? Reconstructing Matt's life through the memories of his best friend, his mother, his sisters and his circle of eclectic Chelsea friends, a mystery unfolds—of not only how he died, but more importantly, how Matt Shapiro lived.
The Event starred Academy Award winner Olympia Dukakis, Brent Carver, Jane Leeves, Don McKellar, Sarah Polley and Parker Posey. The film premiered at the 2003 Sundance Film Festival and film won the prestigious Siegessäule Jury Award at The Berlin International Film Festival and Best Screenplay and Best Feature awards at the Atlantic Film Festival. Olympia Dukakis was also named Best Actress at Outfest Los Angeles. In addition to winning the Best Feature award at the Madrid Lesbian and Gay Film Festival, The Event also won the Audience Award at the Pikes Peak Lavender Film Festival and the Indianapolis LGBT Film Festival.
Other official film festival selections include the Tribeca Film Festival, Toronto International Film Festival, Miami Lesbian and Gay Film Festival, Provincetown International Film Festival, Hong Kong Lesbian and Gay Film Festival and the Identities Queer Film Festival – Vienna. The Film was selected for opening night screenings at the San Francisco International Lesbian and Gay Film Festival, as well as lesbian and gay film festivals in Chicago, Fort Worth, Philadelphia, Seattle, London, Paris and South Africa.
The Event was released domestically and internationally by ThinkFilm.